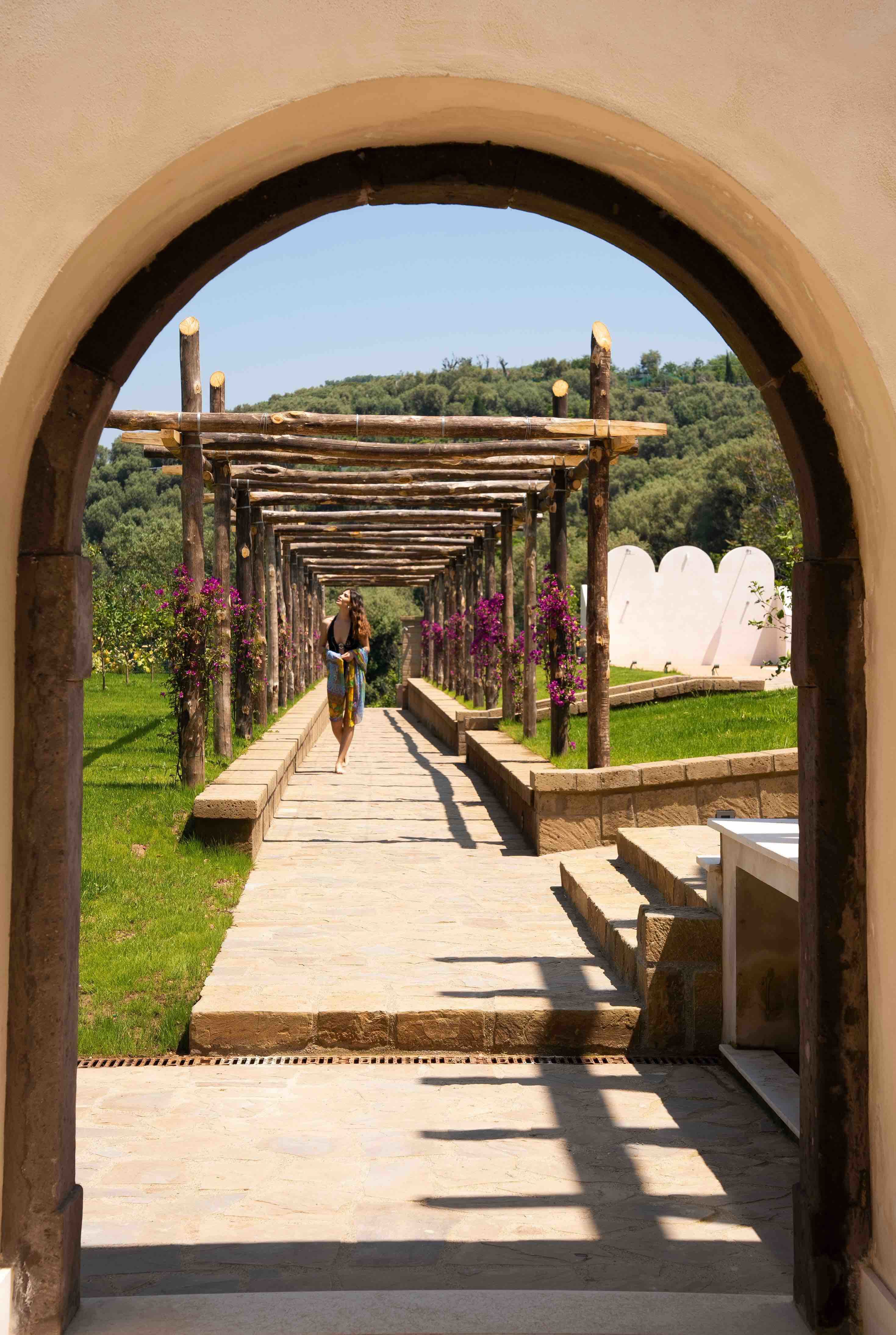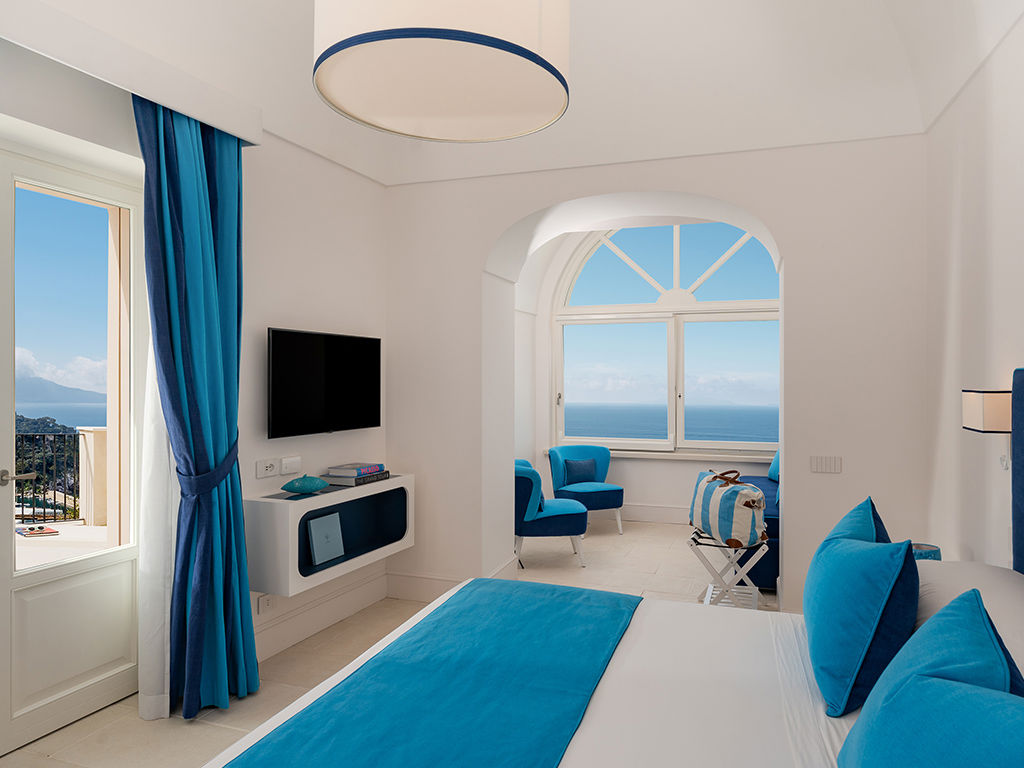 Massa Lubrense
The Sirignano estate
Tenuta Sirignano estate, which owes its name to one of the oldest farmhouses in the town, covers an area of 2 hectares, between the central square of Massa Lubrense and its tourist port.

Over 7,000 square meters are intended for a Mediterranean garden, parking, swimming pools, barbecue area.

Over one hectare is dedicated to orange groves, olive groves and organic crops. The building dating back to 1769, Palazzo Guerra, stands on an area of 800 square meters divided between porticoes, large halls, kitchens, bedrooms with en suite bathrooms and a panoramic terrace with a 360° view.
Discover more
Amazing Experience!
Barbara, Great Britain, 2023
We had an amazing 7-nights experience at Tenuta Sirignano! The property and surroundings are stunning, and the staff is exceptional. Each morning, we enjoyed a delightful breakfast. We also indulged in a soothing massage, and, often, we deviated from our usual active routine to simply relax by the pool, which was entirely in keeping with the tranquility of the setting. For those who appreciate an active lifestyle, there are excellent hiking opportunities within easy walking distance of the estate, which they should certainly promote. The estate made our transition from Rome, where we stayed before coming to Tenuta Sirignano, effortless by organizing transportation to and from the city. Moreover, we dedicated entire days exploring the breathtaking Amalfi Coast and Capri island, and the scenery was truly spectacular! We highly recommend this remarkable destination!
Everything was new, elegant and well looked after
Susan, USA, 2023
We stayed at Tenuta Sirignano, an historical palace dated back to 1728 a.C. and recently refurbished, which meant everything was new, elegant, and well looked after. The villa staff went above and beyond to ensure our stay was special, serving us delightful breakfasts each morning featuring homemade cakes, fresh fruit, vegetables, fresh eggs, coffee, and cappuccino. The dinners we had at the villa were some of the best meals we experienced during the entire trip.
The Property manager, Mariangela, was exceptional. She assisted us in arranging special outings, such as a boat trip with snorkeling and scenic coastal views, and helped organize drivers for trips to other destinations, like our visit to Pompei, which included a delicious lunch at a vineyard after the tour. Mariangela also assisted with dinner reservations and provided us with a wealth of useful information. Our daily interactions with Mariangela made it feel like we had gained a new, wonderful friend.
An unforgettable week
George, USA, 2023
We experienced an unforgettable week at Tenuta Sirignano, which is part of Benvenuto Collection. Our stay was exceptional, with everything meticulously arranged, spotlessly clean, and precisely as described. The villa itself was remarkable, boasting a private backyard and being just a short ten-minute stroll from a pristine, clear-water beach. The entire team at Tenuta Sirignano was not only welcoming and friendly but went above and beyond to ensure our stay was flawless. We're already looking forward to returning.
Our stay was truly excepional
Jason, Canada, 2023
It's difficult to express in words the incredible level of service and the vacation we had Tenuta Sirignano. Our stay at Tenuta Sirignano villa was truly exceptional. I'm profoundly appreciative of Roberto and the entire team for ensuring that our time will be unforgettable. Roberto guided us through every aspect of the area. Every suggestion was outstanding, and every aspect of the stay was meticulously organized and flawlessly managed by Roberto and his staff. Thank you!
A splendid holiday
Gina, USA, 2023
We enjoyed a splendid holiday, and I wish it could have lasted forever. The villa was ideal for our family, and we truly appreciated the relaxed atmosphere of Massa Lubrense. I want to express our gratitude for your continue but always discreet assistance during the stay. Roberto and the team at Tenuta Sirignano made the entire experience hassle-free.
Exceptional hosting qualities
Thomas, Canada , 2023
This beautiful estate boasts two splendid swimming pools and a delightful garden. Its prime location is a mere 5-minute stroll from the harbor and a leisurely 3-minute stroll from the town center. Roberto demonstrated exceptional hosting qualities by promptly addressing any need we had. The Villa itself exudes charm, with a rich history and recent renovations that exude a remarkable sense of style. Giovanna and Laura delivered impeccable cleaning services. A special appreciation goes out to our friend Tobia, who greeted us each morning with a basket of freshly harvested garden vegetables and warm eggs from the henhouse. We extend our heartfelt gratitude for the warm Italian-style welcome
Incredibly enjoyable experience
Jennifer, AUS, 2023
We had an incredibly enjoyable experience during our stay at Tenuta Sirignano. The Villa is genuinely magnificent both inside and outside, offering awe-inspiring views. Our days were brimming with happiness as we enjoyed the pools, while our evenings were graced with captivating sunsets. Traveling with friends, we were a total of ten, including five children aged 7 to 12 and a nanny. We couldn't have wished for a more fantastic trip.
Roberto offered invaluable recommendations for boat excursions and arranged a private chef for us. Mariangela, the villa manager, was exceptionally responsive and warmly greeted us upon our arrival. Giovanna, the housekeeper, was truly exceptional. Every aspect of the Villa had been carefully thought out.
Tenuta Sirignano is an excellent option for a family vacation, providing ample space for both adults and children. It's the perfect place to consider as your home away from home during your stay!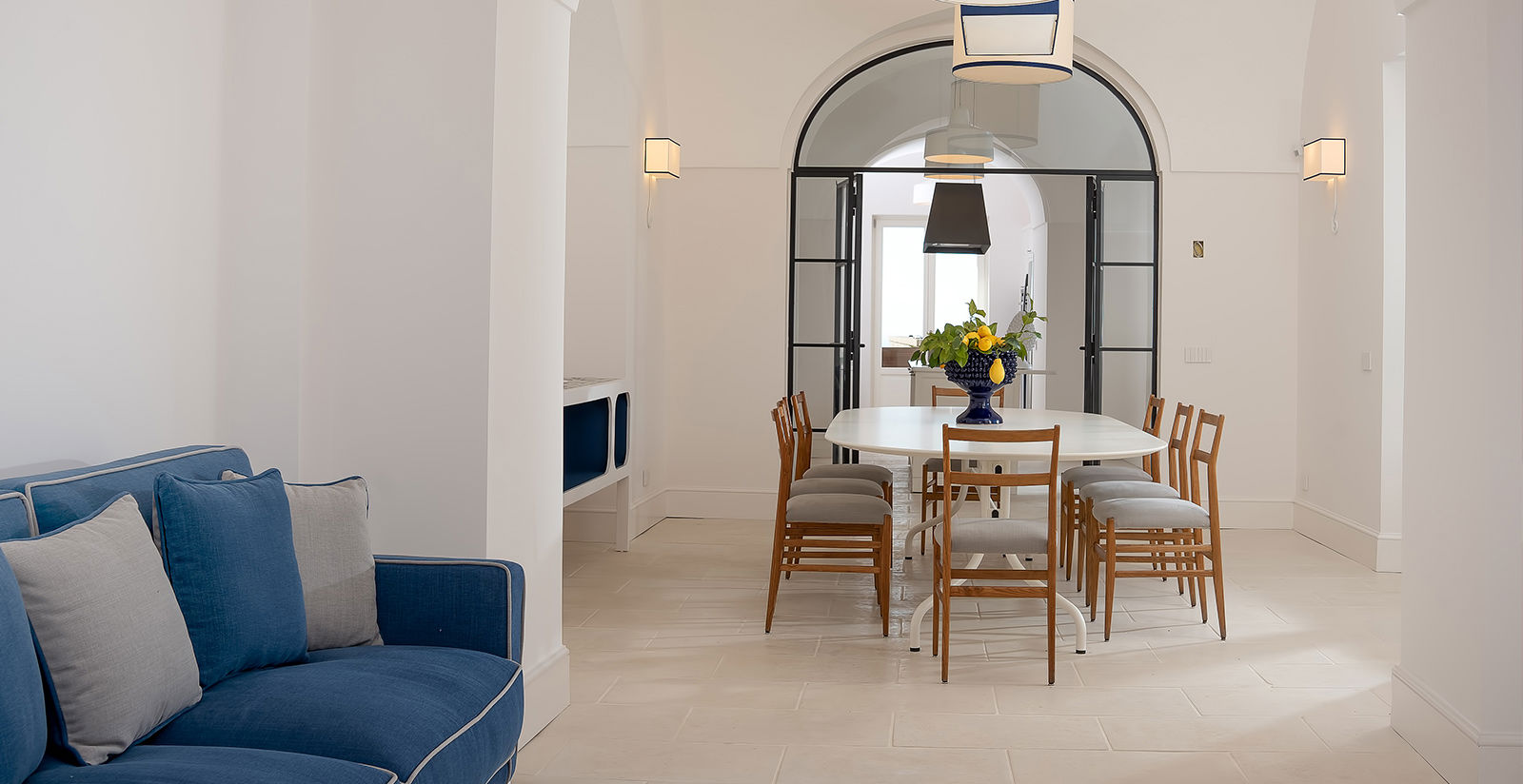 Services
We can make your holiday even more special
Discover more